Testing of concrete, concrete mixes and aggregates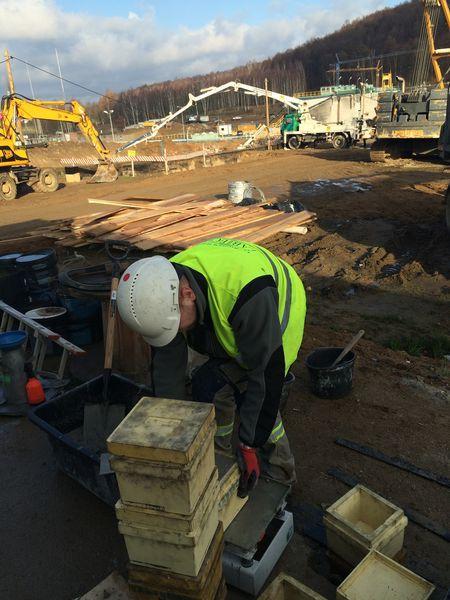 The basic components of concrete are aggregate, cement and water. Different types and classes of concrete allow designers to create unlimited visions. The implementation of these projects requires a responsible approach and specialized skills, including tests that we can perform in our laboratory.
The laboratory is also prepared for supervision and a number of other tests of the concrete technology. Our offer includes developing the optimal aggregate grading and other detailed tests for manufacturing and construction companies. Carefully prepared control procedures ensure quality and attention to measurement accuracy.
In concrete testing scope, Labtechne Sp. z o.o. includes:
preparation of samples for all kinds of tests,

standard concrete durability tests,

depth of water penetration under pressure testing,

watertightness up to W12 degree,
absorbability
frost resistance up to grade F200
frost resistance in salt analysis
Boehme abrasion test

concrete contraction test,

non-destructive strength tests
core drilling
In the laboratory, we also perform concrete mixes and construction products tests related to:
material and production requirements,

requirements for the finished product,

physical and mechanical properties,

conformity assessment criteria,

product type testing,
factory production control system implementation.
We develop concrete mix recipes and analyze the compliance of recipes received from production plants with design requirements.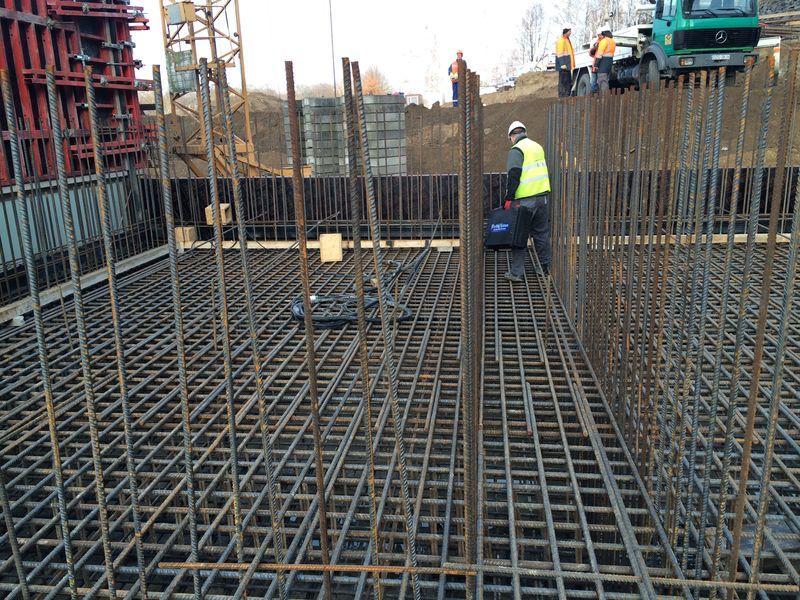 As part of laboratory supervision during concreting, we are happy to provide advice and perform the following tests:
consistency of a concrete mix testing using the drop cone method,

collecting and preserving samples for strength analyses,
air content measure in concrete mixtures,

analysis of dispersed fiber content.
The detailed aggregate assessment includes:
particle size distribution,
moisture content,
soil grain size determination,
crushing strength verification,

assessment of shape and flatness index,

sand index assessment,

void and bulk density determination,

determination of grain density and water absorption.